Hey Everyone! Long time no post. I have a bunch for you today since I finally got all my pictures off my camera!

First up, I ended up winning the Lolita Desu contest back in June.
I won the Angelic Pretty Cutsew that was on my wishlist!
Just a reminder, Lolita Desu is an English Language Japan-based Lolita reseller of both used and occasionally new items. They are constantly holding contests and running discount promotions through their Facebook page. Their items are very reasonably priced by Lolita standards and they also offer to act as shopping service if you are looking for something specific. Frequent buyers get a discount, too.
Site:
http://www.lolitadesu.com/
Facebook:
https://www.facebook.com/LolitaDesu
Now onto the review:

Along with the cutsew I picked up a few other items to take advantage of the free shipping. I got two Mikazuki Momoko flower clip/pins and a Shirley Temple purse. The clips were $7.50 each, and I don't remember how much the purse was because I should have written this review months ago. I think it was somewhere between $12-18.

Anyways, I didn't have to pay for shipping and everything came in on June 24, 2013.
Packaging
It all shipped in a bag that was taped closed.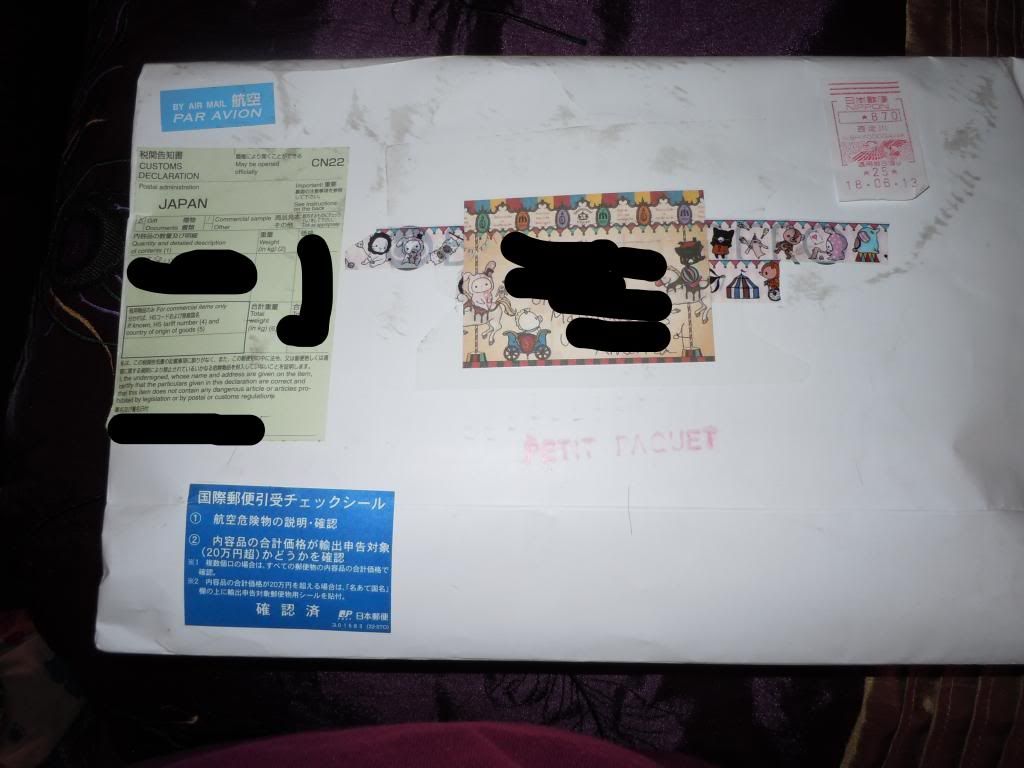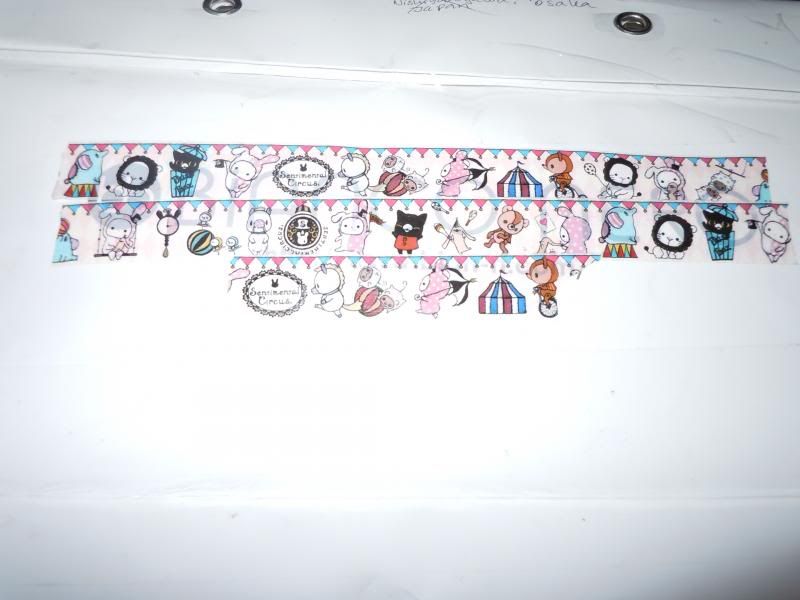 Cute Tape

Inside the Cutsew was in a bag.
The purse was in a swimmer bag.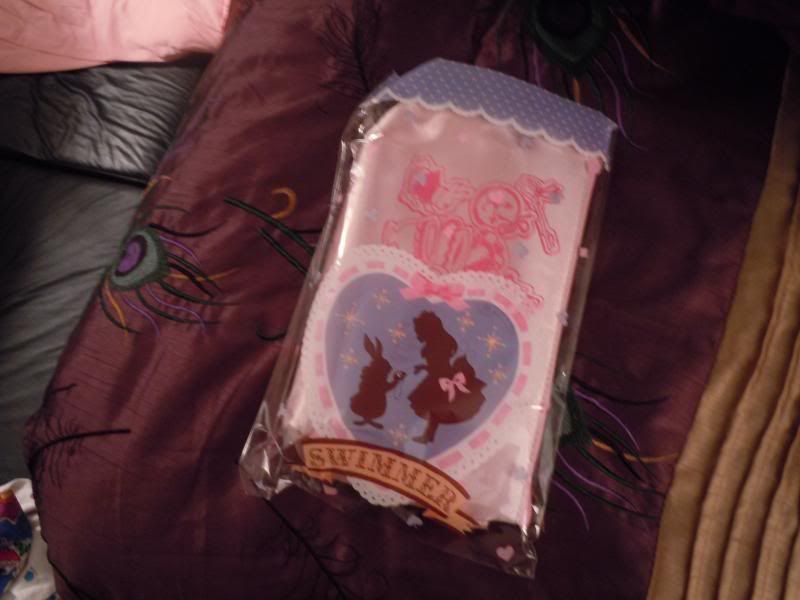 The clips were also in a swimmer bags.
There was a little free gift.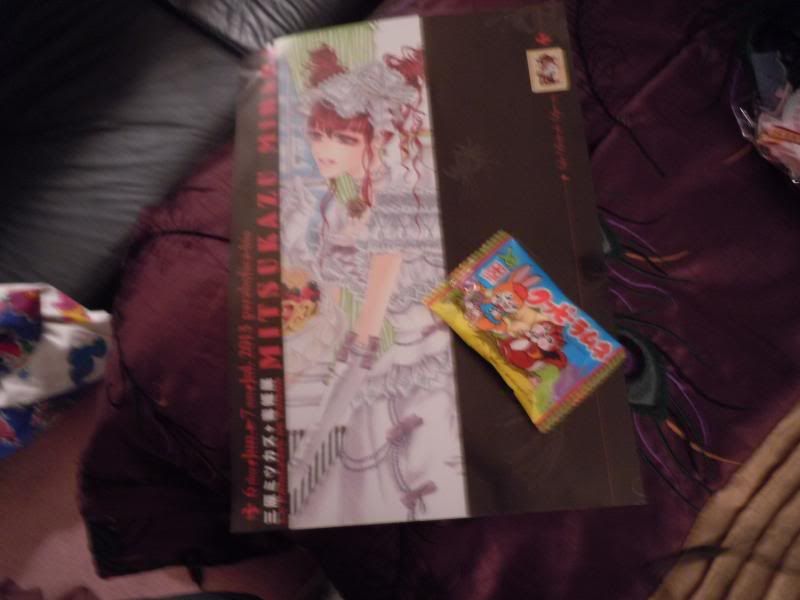 The Items
The Cutsew was my prize and it is the Angelic Pretty Chest Lace Lady Cutsew
Stock images:
http://lolibrary.org/node/15404
My images:
Cuff detail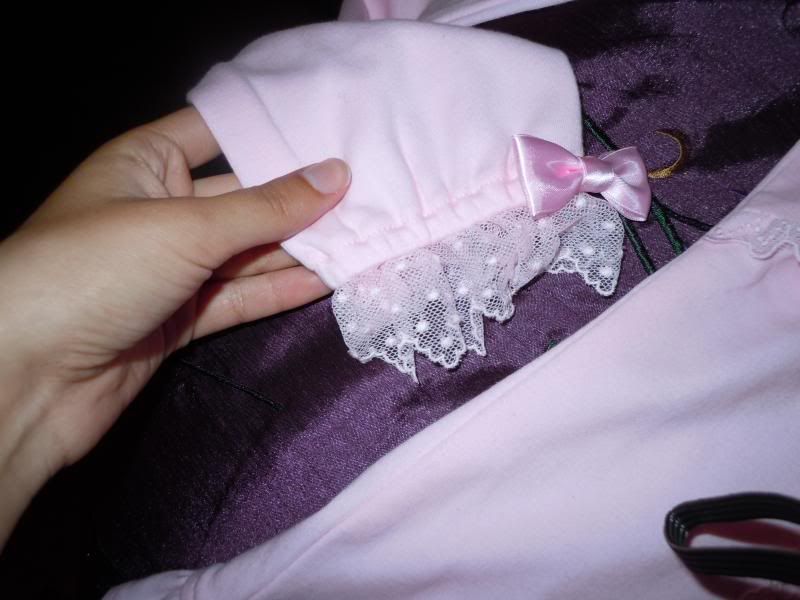 Halter attachment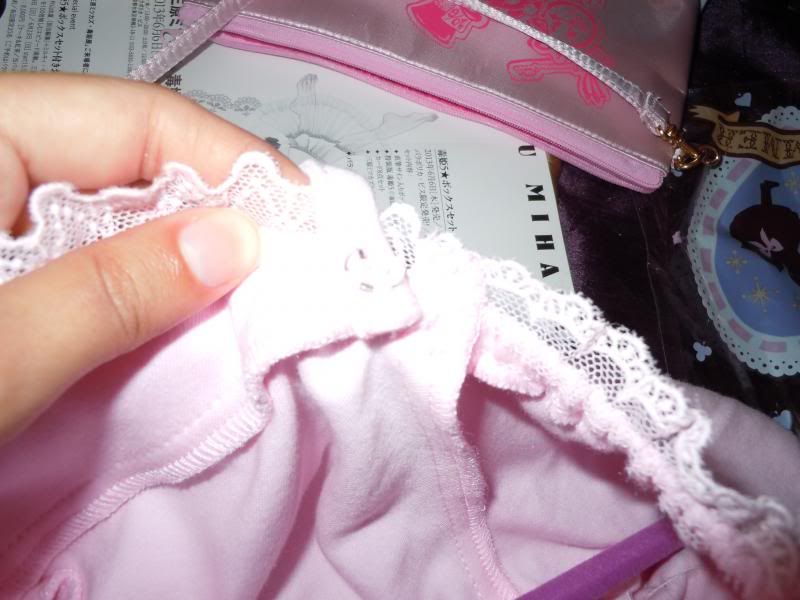 Chest detail
The purse is by Shirley Temple Cute (could not find stock image)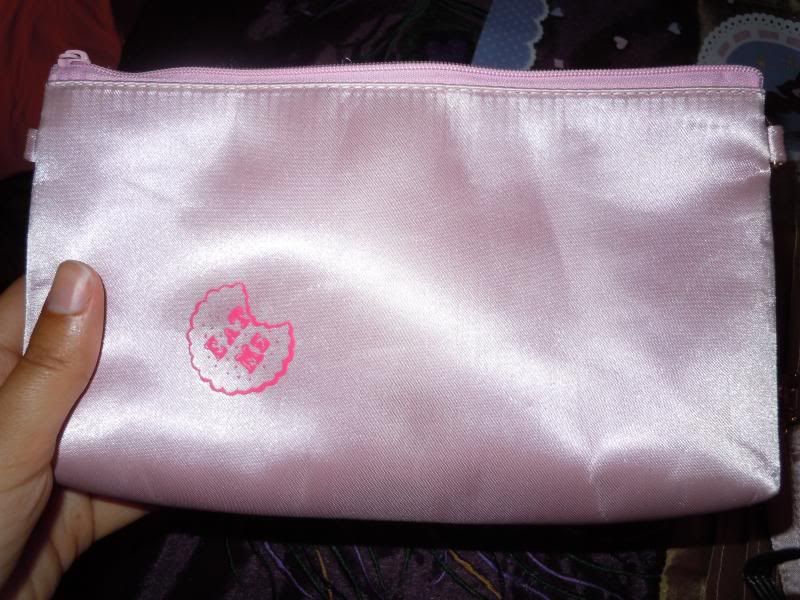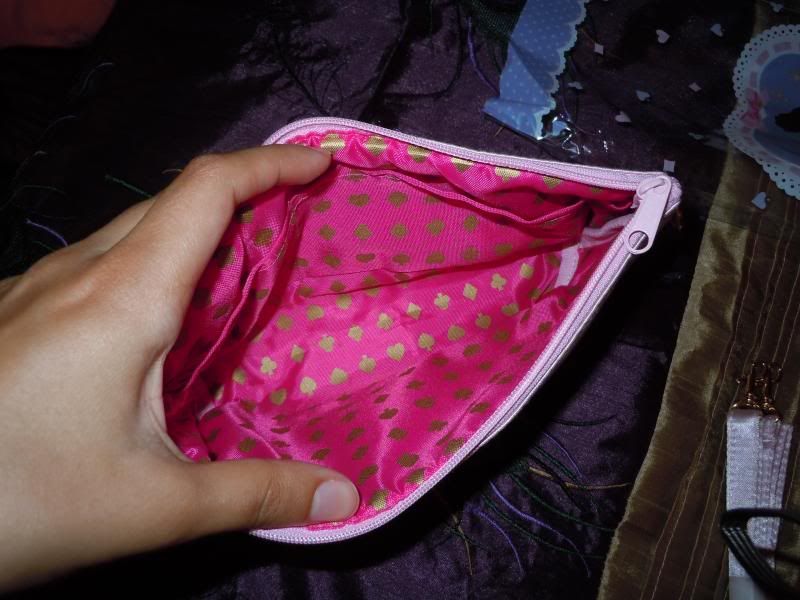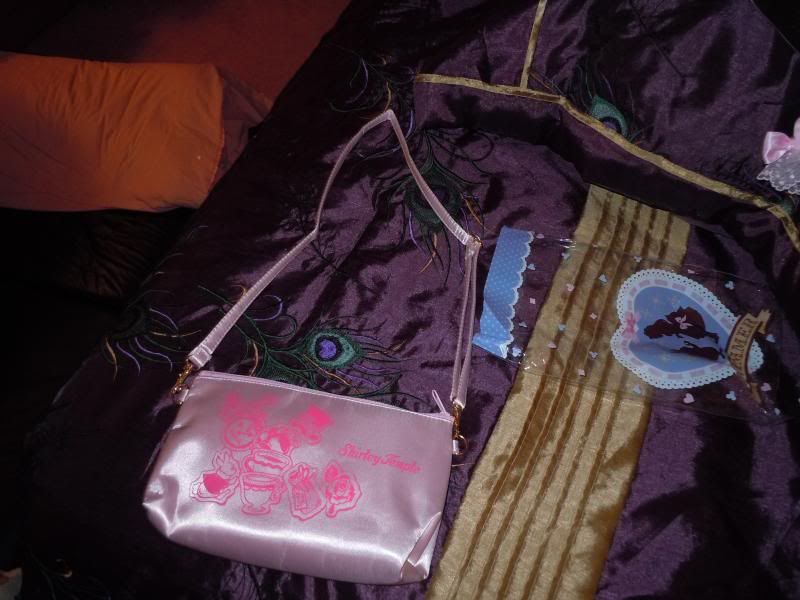 The Mikazuki Momoko clips are probably the most used items. I bought them in both pink and black. I'm too lazy to track down stock images, but from what I can tell Mikazuki Momoko reminds me a bit of Claires. I didn't take a picture of the back, but the clips have both hair clip and pin back meaning it can go in your hair or on your outfit!
The Items worn
The Cutsew, purse and pink flower worn with a bodyline skirt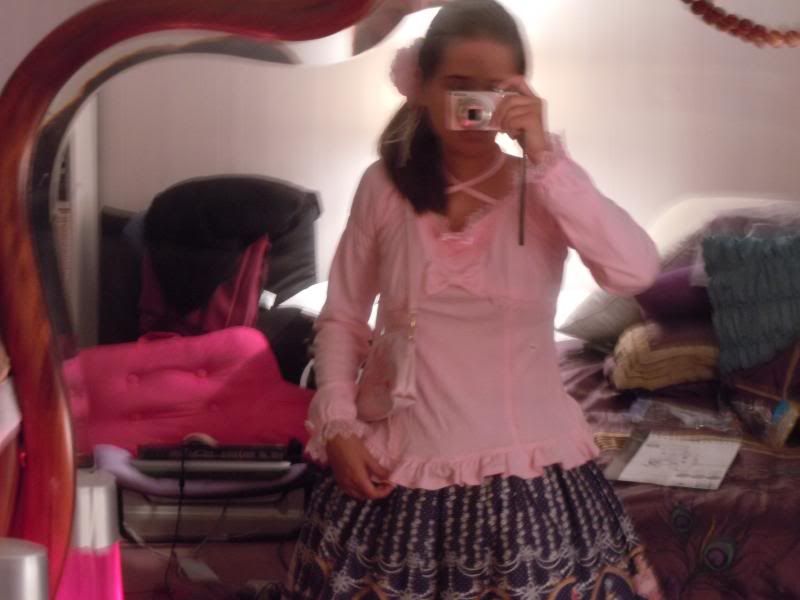 with a bodyline
jsk
My Thoughts
There is definitely some slight wear on the knit material the cutsew is made out of, but it isn't noticeable with most coordinates. It also could fit a girl with a much larger bust and waist than myself and I even wonder if it is a bit stretched out in the waist or if it was always super loose. It is comfortable and the sleeves are just fine in length for me.
Overall I give the Cutsew and 4.5/5 because it was free, its wearable, and its cute!

The Shirley Temple bag was in great shape. It has just enough space for the neccesities!
The bag I give a 5/5.

The Mikazuki Momoko clips are also great and get a 5/5!

The seller Lolita Desu still does as great a job as ever and the shipping went fine so a 5/5 for them, too!